This Saturday was another sightseeing day. Along the way to Lake Krupac we stopped at a cemetery (we were with my Mom). Anytime we go anywhere there is usually a sepulcher experience, sometime with snakes, sometimes without. I prefer the ones without. This cemetery was at an old church called Saint Nikola. Basically, it was an old building, with spiderwebs and little patches of grass growing off the side, and a big spire at the top that looked suspiciously like a tv antenna.
On the way to Krupac, (pronounced Crew-pots), we meandered down a long driveway and the nice farmer helped turn around at his barn. He pointed us in the right direction and chuckled when he saw the California license plate. He had a nice little area on the top of a hill overlooking vast expanses of green farmland.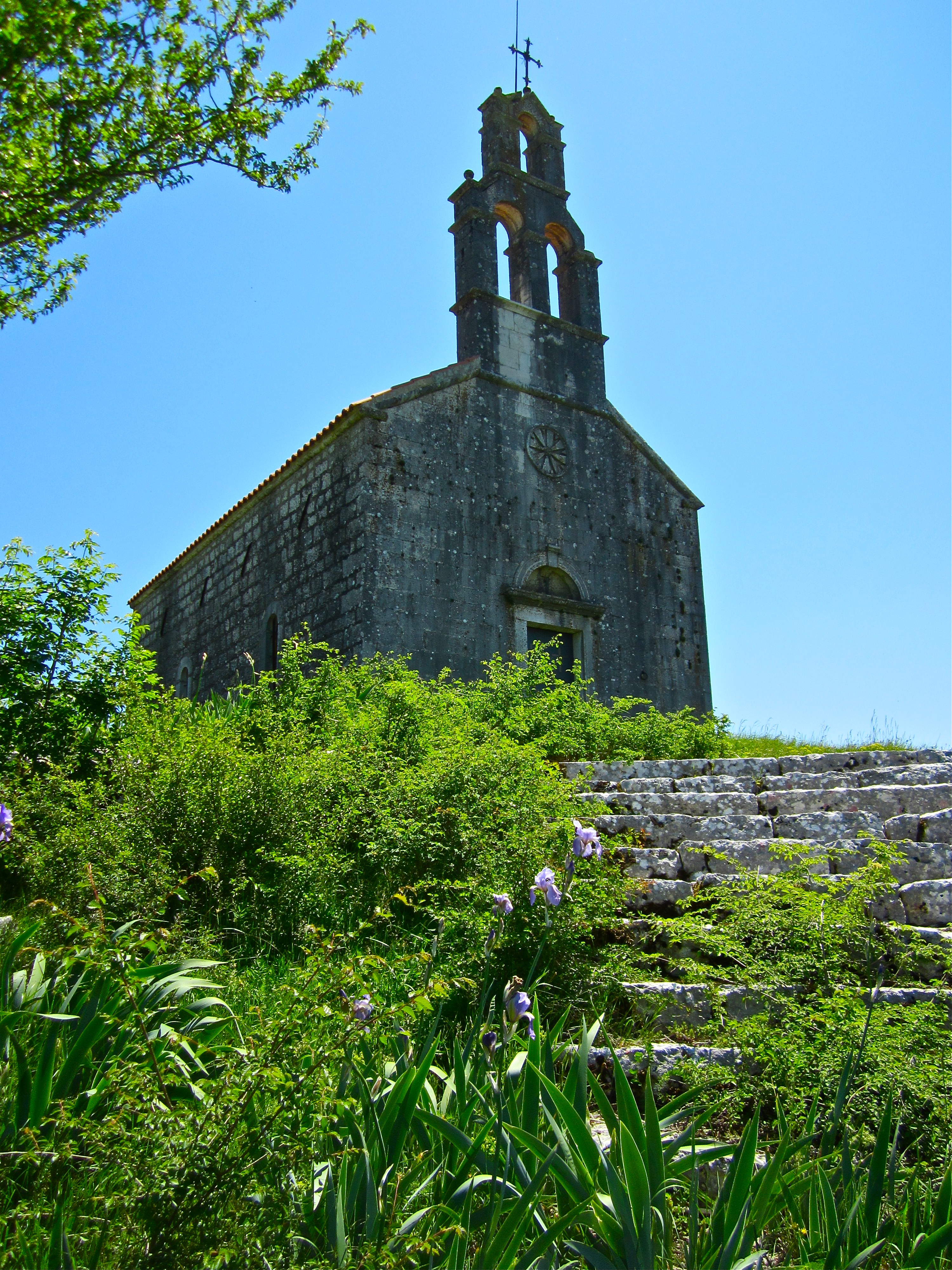 Lake Krupac was pretty large, considering it is not the largest lake in Montenegro.   The water was crystal clear and you could see all the minnows in the water, ranging from one or two inches long, to maybe a foot or a foot and a half. We had some pizza at the little Krupac Restoran that was nearby, overlooking the lake. We had a nice view and even saw some American tourists! I don't think we fully understand how much we stand out in a foreign country.
This looks like a great place to go fishing.