Happy Birthday, Michael!  I turned 16 on May 23.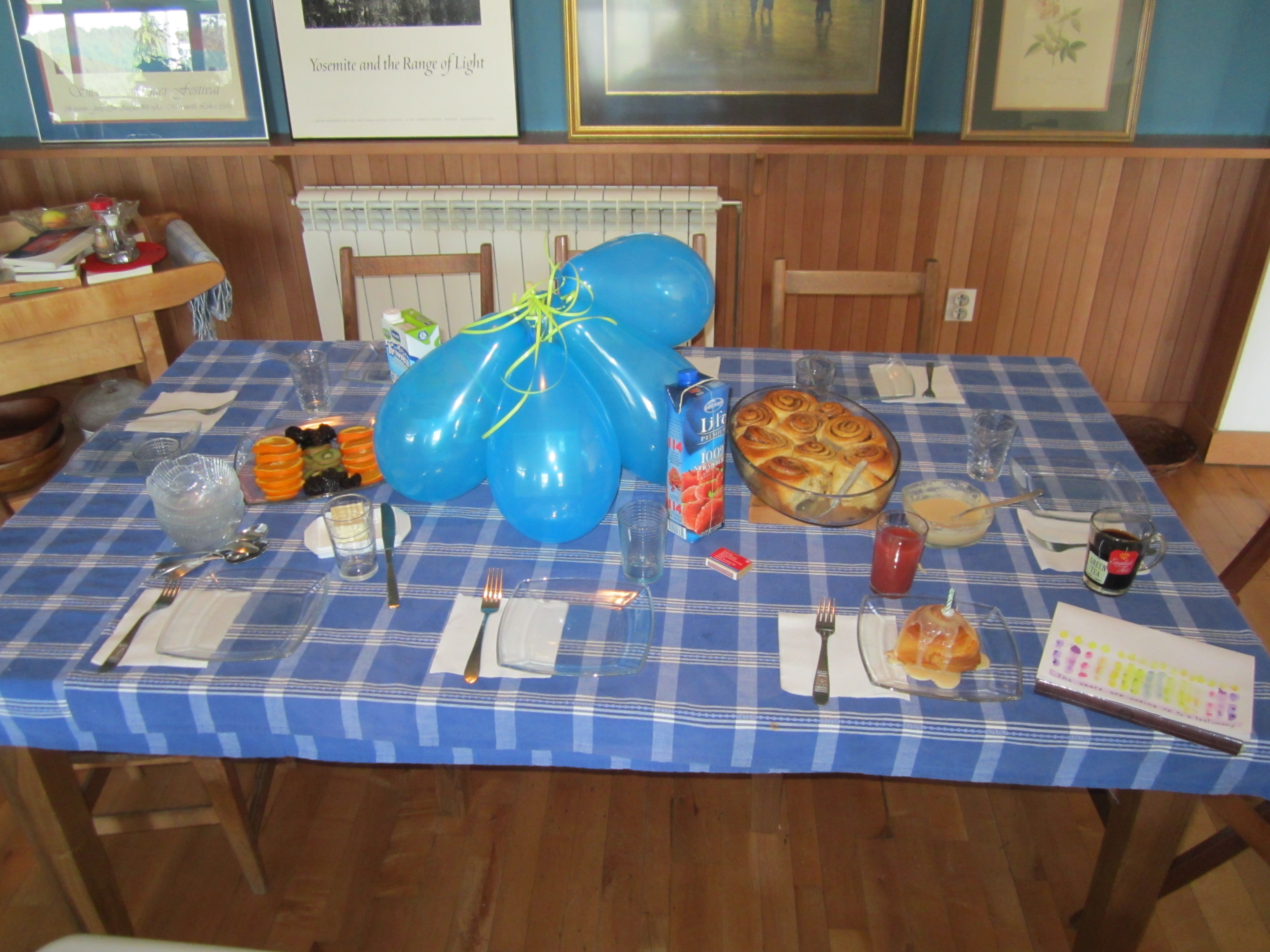 Celebrating a birthday away from home can be an interesting experience, ask my sister, Laura with the summer birthday, she knows.  In the Surbatovic household you get to be "King for a Day".  I got to choose my favorite meals, pick the board games to play and no one could say "no" to me.  So for breakfast Mom made her special cinnamon rolls, and then for lunch–our big meal of the day– we had paninis, Mrs. Surbatovic's Italian pressed sandwiches.  As a side dish we had some really rich and creamy onion dip.  Mmmm.  Then for dinner we had cheesecake as the main coarse.  Not too painful!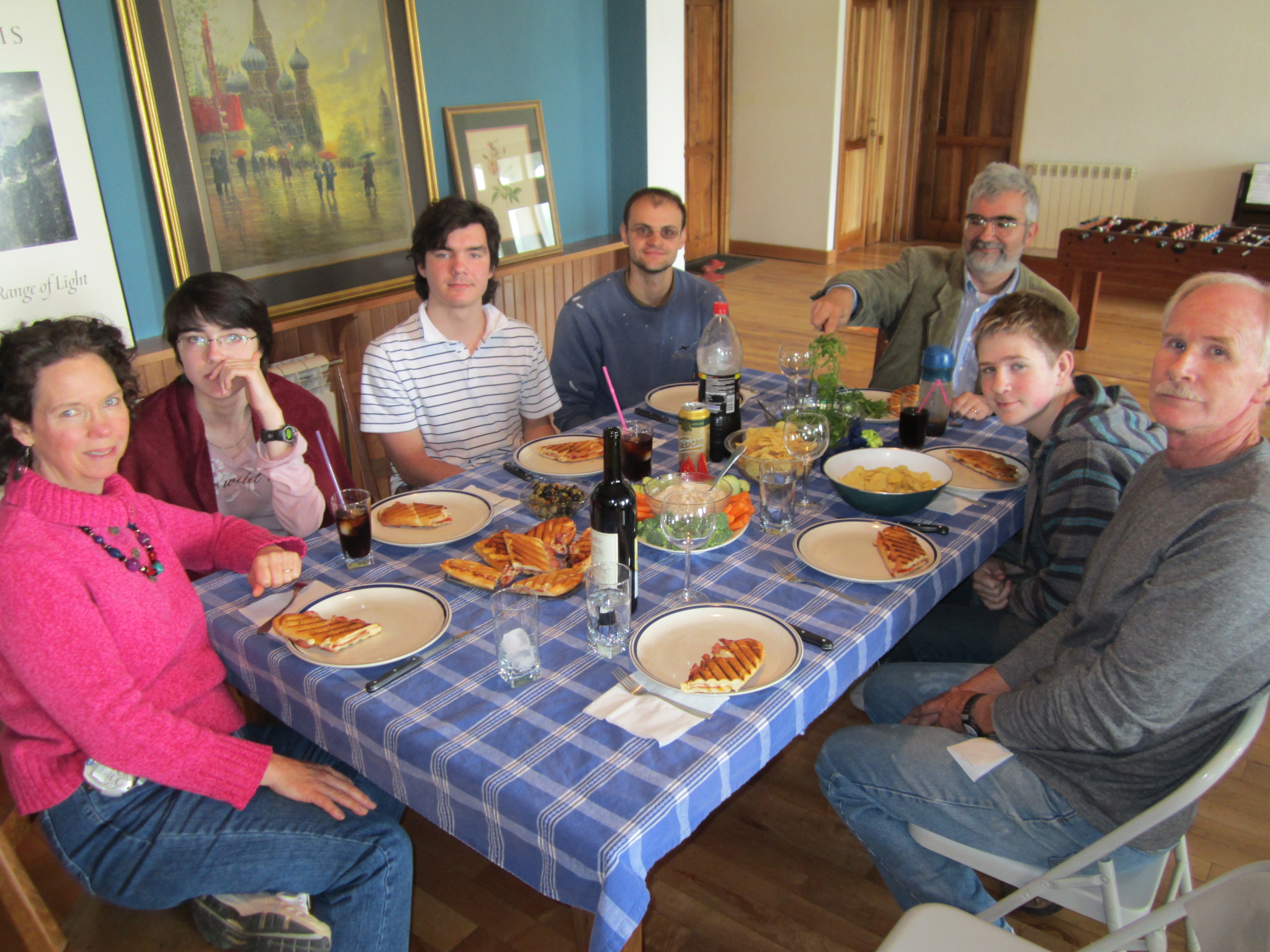 The local Montenegrin culture has their own "Brsday" tradition.  This interesting tradition began with someone telling me this: "I'm sorry, I hate this tradition."  I was curious, but when people started singing "Happy Birthday", I agreed.  I feel awkward when people sing to me for my birthday.  There isn't anything you can do.  If you sing along, you look like a dork. If you try to look serious, the volcanos in your cheeks give you away. (I come from a family of easy blushers).  If you sit there and smile, you are back to square one.  After the dreaded singing was over, three of the singers ran over to me (should I tell you which three?) and pulled my ears out of my head and stomped on my feet. Now I know what Jelena was trying to tell me. Thank you. Enough of this, back to the delightful subject of food.
I got to pick these meals, since it was my birthday, but I am not good at choosing things like this, so I grabbed some help from Josiah. The cheesecake was delicious and homemade. Thank you to Mrs. Surbatovic for making the cake! I got some chocolate from the Surbatovic's and turkish delight from my roommate, Nemanja. All in all, it was a great day, even though I woke up with a sore throat. Other than that, I had fun and felt pampered all day long.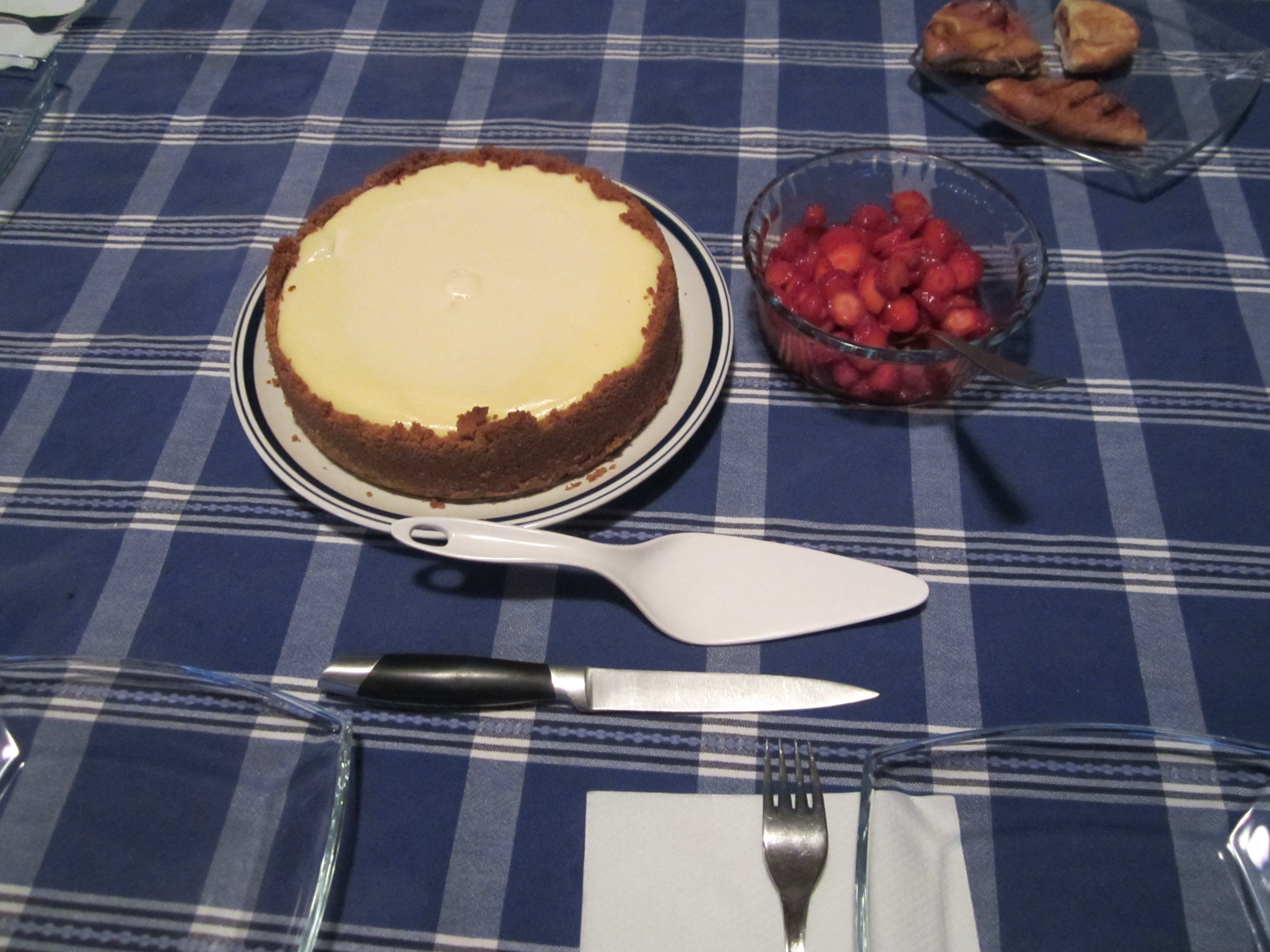 Thanks everybody for the birthday wishes!