One of the great things about living in a house where there are a lot of people is that you can get a group together to play games.  Here in the Surbatovic home we have played many games:  Bang!, Scrabble (Mom's favorite), Settlers of Catan, Ticket to Ride, Labyrinth, Uno and Apples to Apples.  Some games are good for bilingual play, some aren't.
Did you hear this joke:  What do you call someone who speaks 2 languages? Biligual  What do you call someone who speaks 3 languages?  Trilingual.                             Someone who speaks 4 languages?  Quadrilingual.                                                        What do you call someone who speaks one language:  American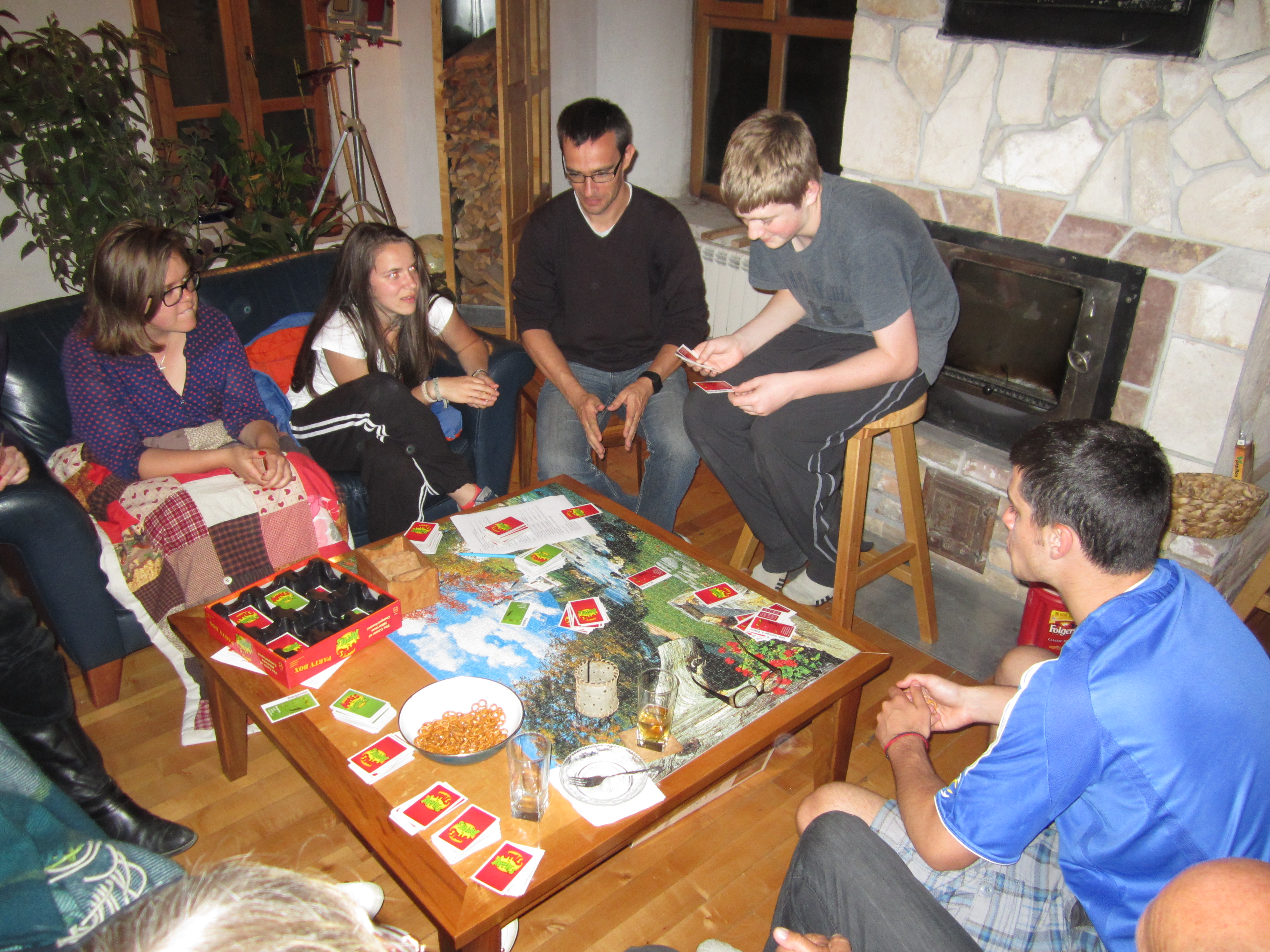 This week, two Danish girls flew in from Copenhagen. Their names are Tanja and Rebekka. We got to know them last time we were here in the summer.  They are both in their early twenties and in that stage between high school and university. In some countries of Europe, students take a year off of school and travel around and soak up culture. Tanja and Rebekka are both Christians and speak great English. We have this board/card game we like to play called Dominion. Basically, you see who can get the best cards and the most money so you can buy the most points at the end of the game. I've lost all the times we've played, but I hope that will change tonight.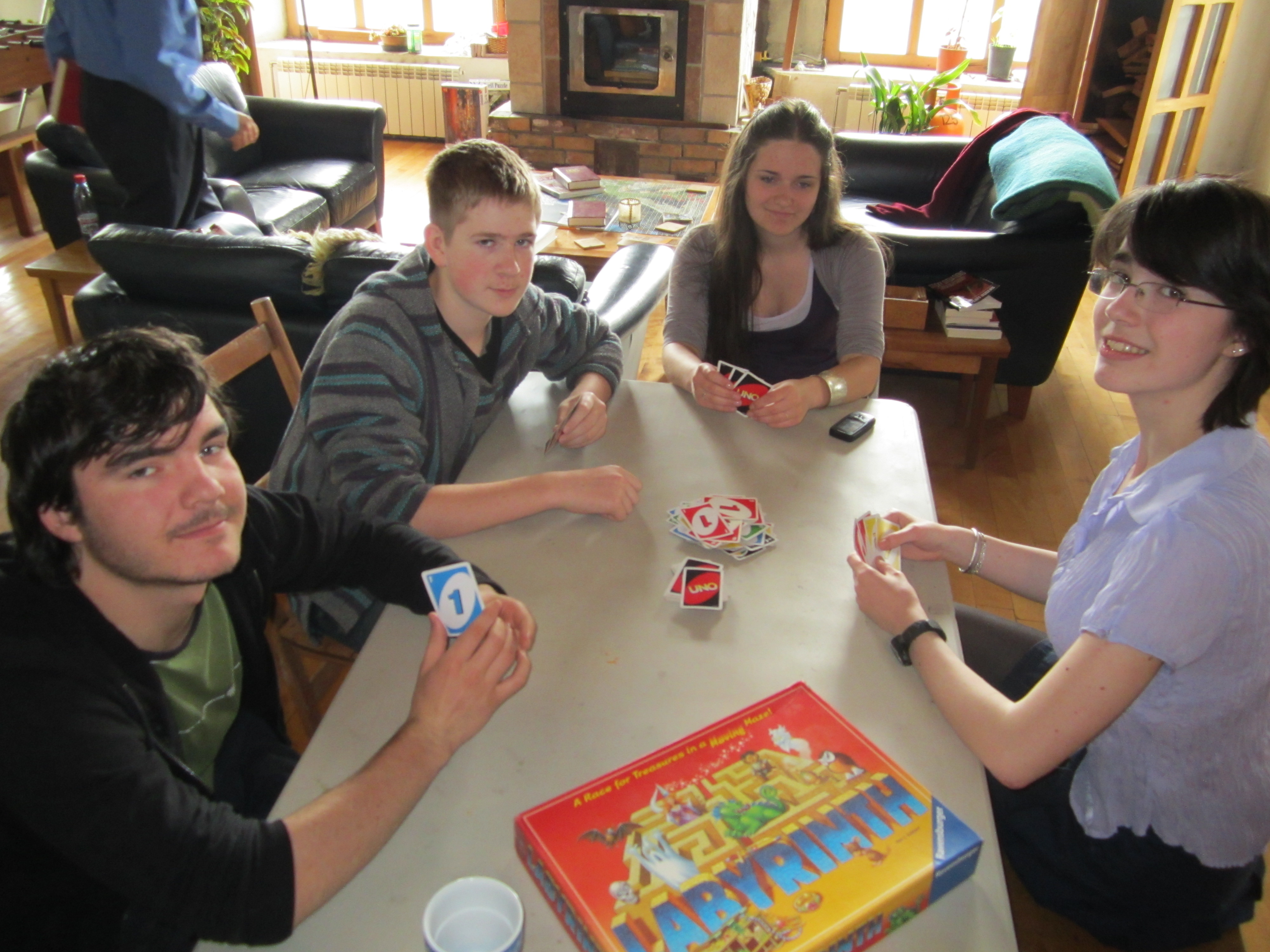 Tomorrow is the day we say goodbye and I just want to say that I will miss everyone here. I've had a great time, but I miss everyone in California too. I feel like I have two homes now, Montenegro, and the US. Thank you everyone for tuning in and following us on our trip. See you all at home soon!
Mike