One of the last projects, maybe it was THE last project, that we completed on this trip was the installation of a new exterior sign for the gathering place of the believers.  It's their official church sign.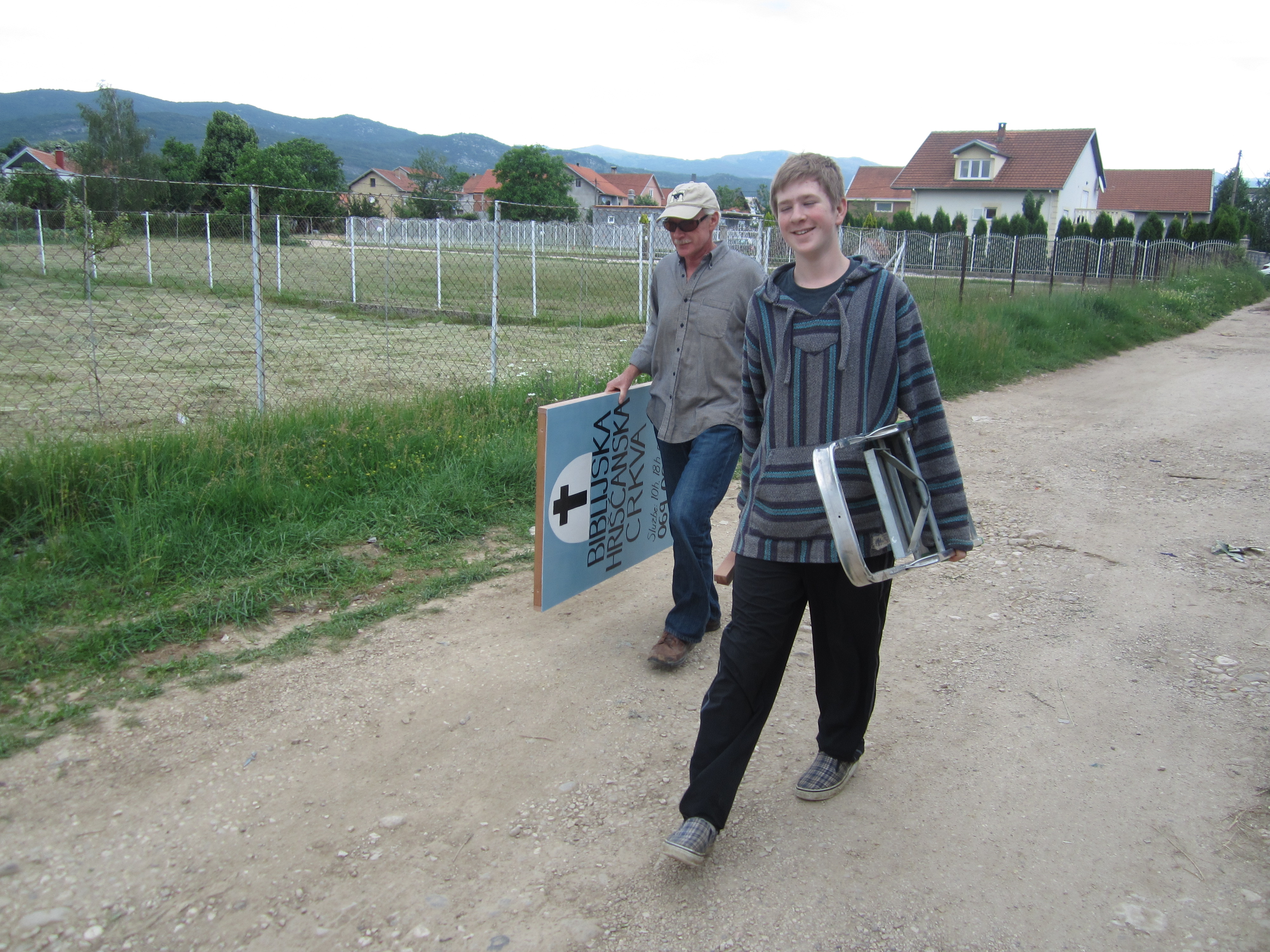 We walked through our now familiar neighborhood, past the basketball lot, the step-down, the kindergarten, the ice cream kiosk and the chaotic intersection to the church.  Our two workmen traveled light in their "work truck" without wheels.
The meeting facility shares the building with a sweet shop "Seventh Heaven" and an apartment upstairs.  Now they have their own identity on the premises.  In addition to serving as the worship center for Sunday morning, evening and Thursday evening prayer services, the saints gather there for personal study and for English classes on occasion.  It was also the site of the vacation Bible school that our home church, Faith Community Church in Oxnard, California hosted last summer (2011). It is a "temporary facility", as they are looking into the future prospect of having a larger property that could be used for larger gatherings and activities, and to accommodate the increasing number of believers.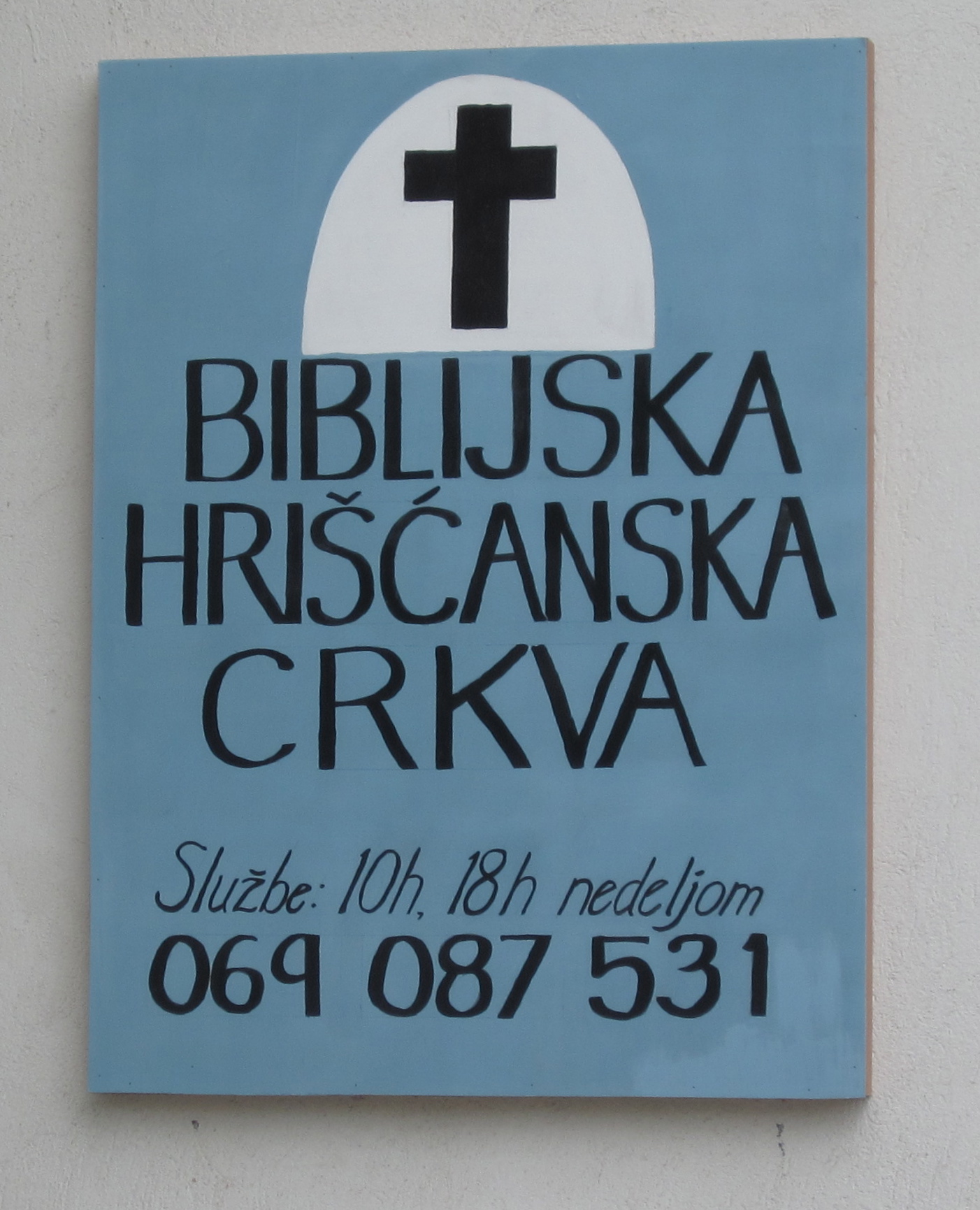 Our prayer as we stepped back from the installation is that God would be pleased to use it as a magnet to draw His people to hear the message of Christ the Savior.  We have come to love the people of Niksic, and desire that they would each be filled with the knowledge of the grace of God in the face of Jesus Christ.