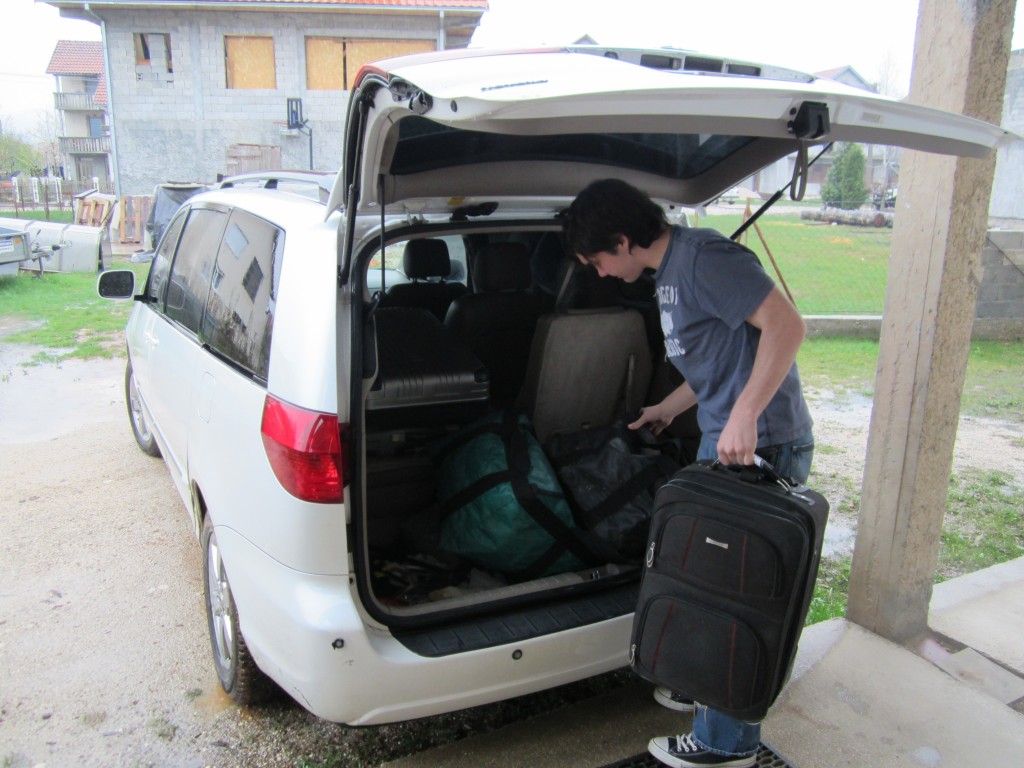 High school graduation is drawing near and Josiah, the son of our host missionaries, is looking at colleges.  The typical "college view weekend" takes on gargantuan proportions when you live 8 time zones away from the center of the US.  Stan and Josiah packed for the 12-day, 6-university excursion with a flurry of activity.
Josiah was particularly glad to get to the states for Dr. Pepper and Costco hot dogs, or at least those were his delights at the lunch table before departure on Monday.  The first stop was to be London overnight with the British parents of a Niksic church leader, Peter Stonelake.  No university under scrutiny there, just a horizontal place to sleep.
First stop, Los Angeles, then many criss-crosses and hop-scotches to include visits with brother Christian in Fresno, and sister Anna Marie in New York City.  Josiah has been sending updates back home, and it seems he is having a very good, informative time.  We are all praying that these visits will help him decide which of these universities to choose, since they have each accepted him.  We pray that the Lord would lead him to the one where he will grow most spiritually, intellectually and emotionally.
Post script:  Josiah accepted Rochester Institute of Technology's 5-year Physician's Assistant program.  We are all excited for him, and he is wearing the bright orange t-shirt of his new home-away-from-home.